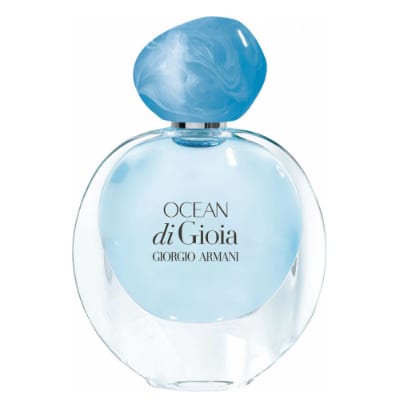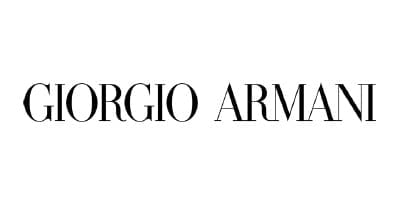 Ocean Di Gioia by Giorgio Armani
Ocean di Gioia has been created for the natural woman who is full of energy and in harmony with herself. A tribute to the vast, energizing sea with all its blue shifts. Ocean di Gioia is classified as a floral fruity fragrance for women fragrance to the nose.
Giorgio Armani celebrates the 10-year anniversary of Acqua di Gioia with a dazzling interpretation of the most vital element: the ocean. Ocean di Gioia pays tribute to the lively, joyful nature of the ocean. The crystalline floral fragrance is built around the aquatic freshness of water jasmine and the juicy notes of sparkling pear faceted by a woody musk base. Ocean di Gioia represents the free-spirited woman who is in harmony with herself and nature.
It opens with fragrance notes that consist of a lovely and crispy duo of pears and citrus that give a boost of energy. The heart notes are a crystal shimmering and floral bouquet of water jasmine, lily of the valley and rose which creates a modern and refreshing scent sensation with salty and aquatic tones. The perfume leaves a pulsating scent track with addictive notes of santal and musk that gives the notes structure and a pleasant feeling. This scent is crafted by Marypierre Julien and Sonia Constant.
The Flacon
The clean, organic bottle has round shapes inspired by nature, and in a modern interpretation of Giorgio Armani's vision of elegance, it refers to his quest for the inspiration of modern and genuine femininity.
---
Top Notes
Foliage, Hesperidium fruits, Pear
Heart Notes
Jasmine, Rose, Woodland Lily
Base Notes
Aqueous, Musk, Salt Mineral, Sandalwood
Common Notes
---
Perfumer