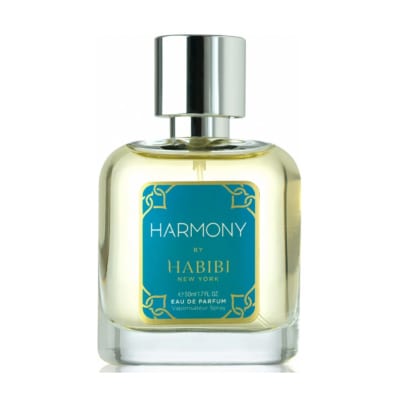 Harmony by HABIBI®
Harmony by HABIBI® is a fragrance for women and men. The nose behind this fragrance is Dominique Bouley.
"Harmony is one of our most exclusive fragrances from a set of two and available in very limited quantities. The creation of this fragrance took 1 year from the inception of the very rare notes and resins to the hand-crafted wooden box holding the lovely French prestige glass bottle. The inspiration behind Harmony is the feeling we have when things go in accord and sync perfectly. It's a calm; a special sense of peace and serenity. Harmony captures the inner joy of being together and 'at one' with the people and things in whom we find solace. HARMONY is essential to life.
Open up your senses with top notes of fresh citrus and warm spices of cinnamon and nutmeg. Followed sensuously is a smooth blend of oakmoss, leather, saffron and the woodiness of cedar and sandalwood. Feel at Harmony with nature, with those around you, with yourself." - a note from the brand.
---
Top Notes
Cardamon, Cinnamon, Citrus Blossom, Green Notes, Nutmeg, Ozonic Notes
Heart Notes
Floral notes, Herbal Notes, Leather, Oakmoss, Resin, Saffron, Violet
Base Notes
Amber, Cedar, Musk, Patchouli, Sandalwood, Vetiver
Common Notes
---
Perfumer