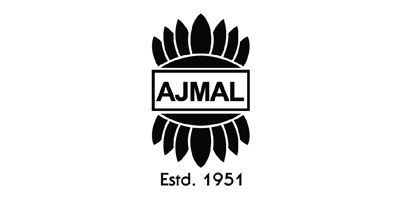 Amir Two : Ajmal's New Regal Perfumery Collection
'Amir Two,' the second fragrance from Ajmal's signature 'Amir' collection, is an ode to Ajmal's seven decades of heritage and craftsmanship in the art of oriental perfumery.
Ajmal Perfumes, launched 'Amir Two', its second line of Amir fragrances, following the successful launch of 'Amir One' in 2021. Ajmal's interpretation of a journey celebrating life is exemplified in their Eau de parfum collection found in Amir Two.
Ajmal Perfumes' 'Amir' collection is an exclusive scent created with three keywords in mind: sophistication, luxury, and uniqueness. Each scent in the Amir collection tells a story of prestige, regality and craftsmanship. Amir Two is a luxuriously enigmatic and addictive fragrance that reflects the brand's mastery of time-honored oriental perfumery traditions.", says Abdullah Ajmal, Deputy COO, Ajmal Perfumes.
The CEO of Ajmal Perfumes, Mohd. Amiruddin Ajmal, is the expert behind the perfect selection of each ingredient for Amir Collection. Its ingredients are rich, luxurious, and premium and have been personally handpicked by him in its journey of creation.
The fragrance's top notes begin with opulent Floral and Spicy hues of Rose, Geranium, Nutmeg, Ginger, and Pepper. Ambery, woody tones of Amber, Cypriol, Patchouli, and Cashmere Wood resonate at the perfume's heart. And its base is classic Ajmal Perfumes Oriental, with Balsamic, Musky, and Oudhy nuances of Gurjun Balsam, Incense, Musk, and Oudh.
Ajmal Brand's latest offering, Amir Two, has now been launched in all Ajmal Showrooms and Online www.shop.ajmalperfume.com for AED 630 + VAT for 50 ml across the GCC.
---
Top Notes
Floral and Spicy hues of Rose, Geranium, Ginger, Nutmeg, Pepper
Heart Notes
Amber, Cashmere Wood, Cypriol, Patchouli
Base Notes
Classic Ajmal Perfumes Oriental, Gurjun Balsam, Incense, Musk, Oudh
Common Notes
---
Perfumer